Let's talk about feathers! So how would you use Feathers at your Wedding? As you may have noticed, this years feathers are rocking the show when it comes to weddings. You can find everything feather related almost on every Pinterest board. Previous year we styled a winter country wedding and one of our "go to" decoration inspirations were gray feathers. Therefore, we decided to dedicate this post to how to use feathers at your wedding. We included feathers in all floral arrangements as well as the bridal bouquet and grooms boutonniere.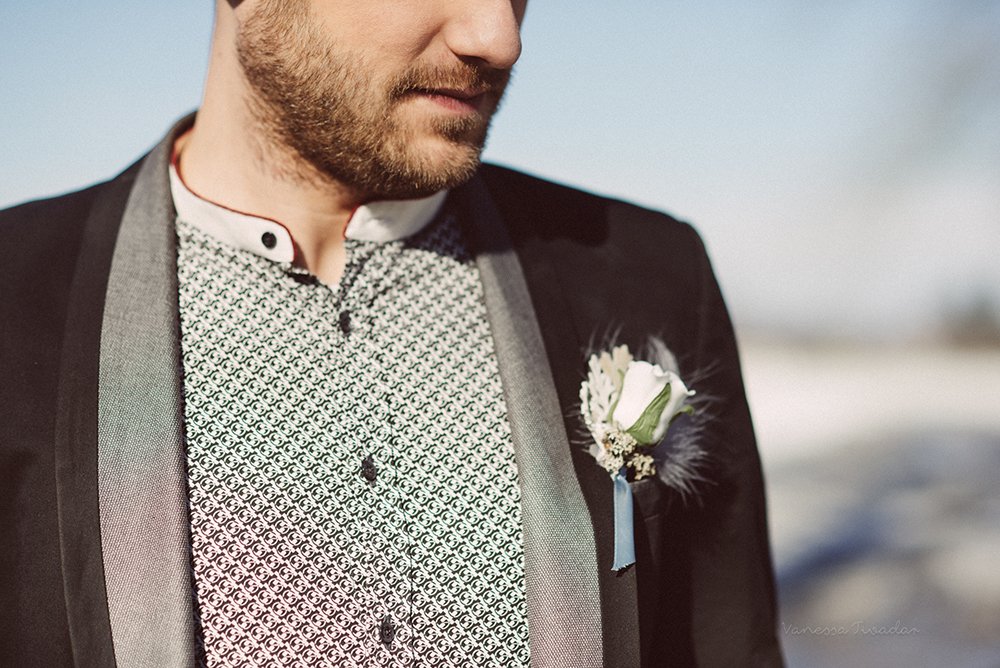 Photo by Vanessa Tivadar photography 
We instructed our the florist to incorporate the feathers in the groom's boutonniere and to combine it with grey and grey complimentary colors, like white for instance.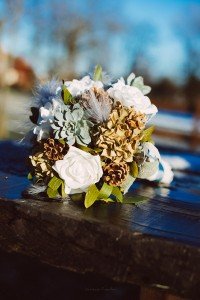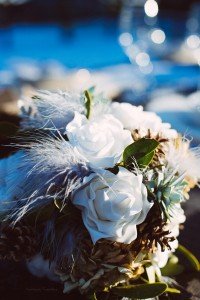 Because we needed to keep the theme cohesive, the florist also used the same materials in the bridal bouquet and the table centrepiece.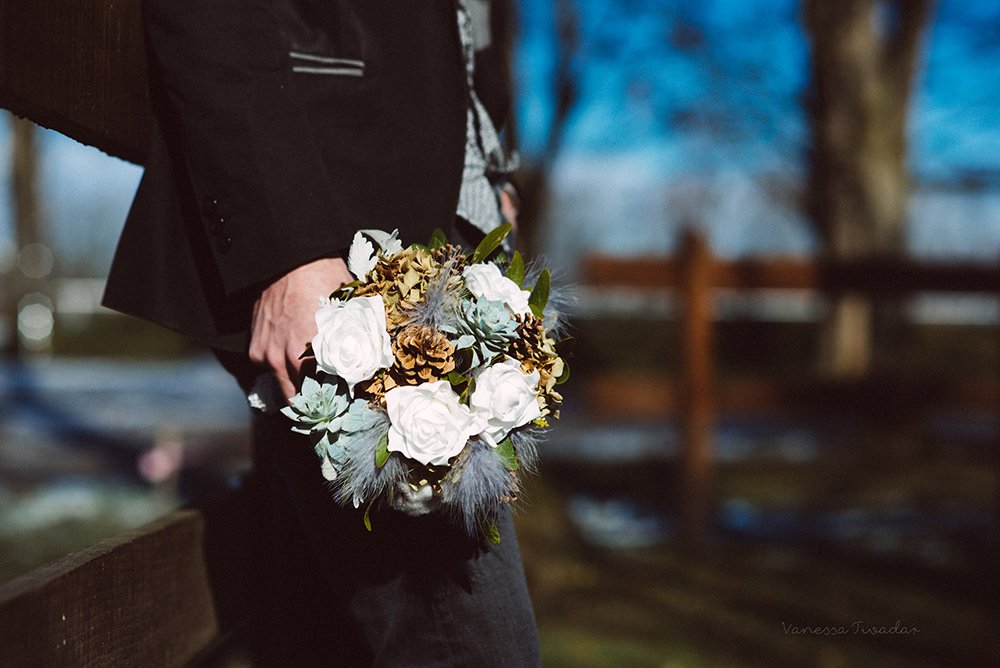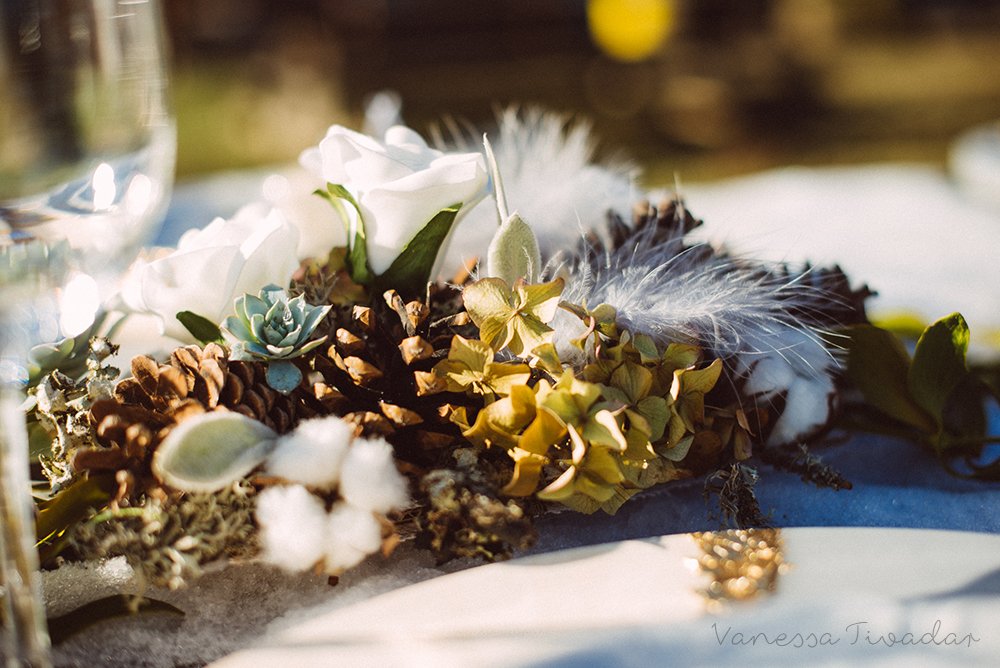 Table centerpiece with feathers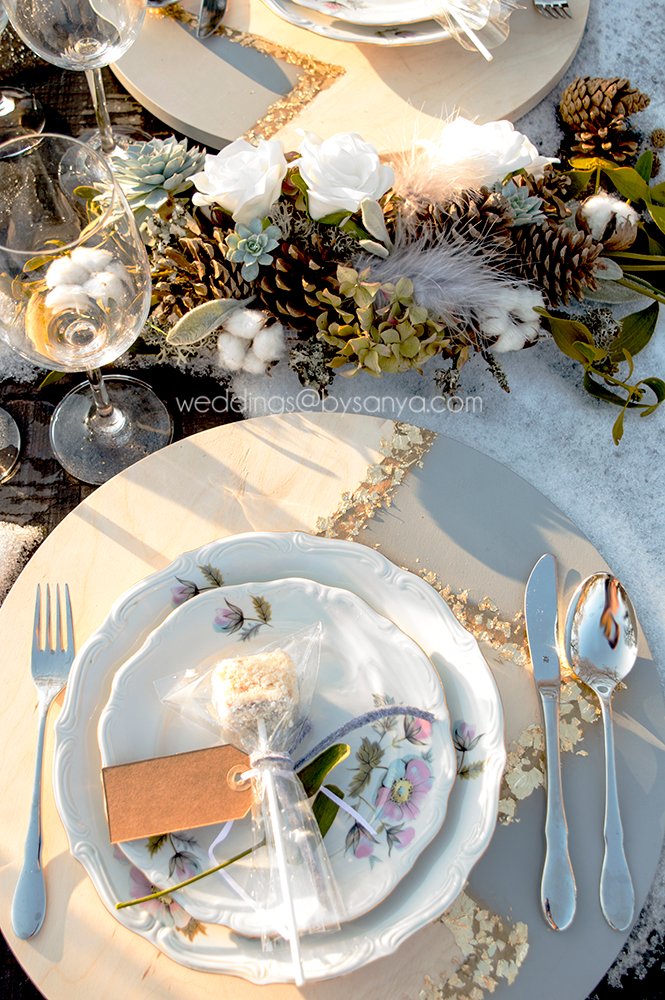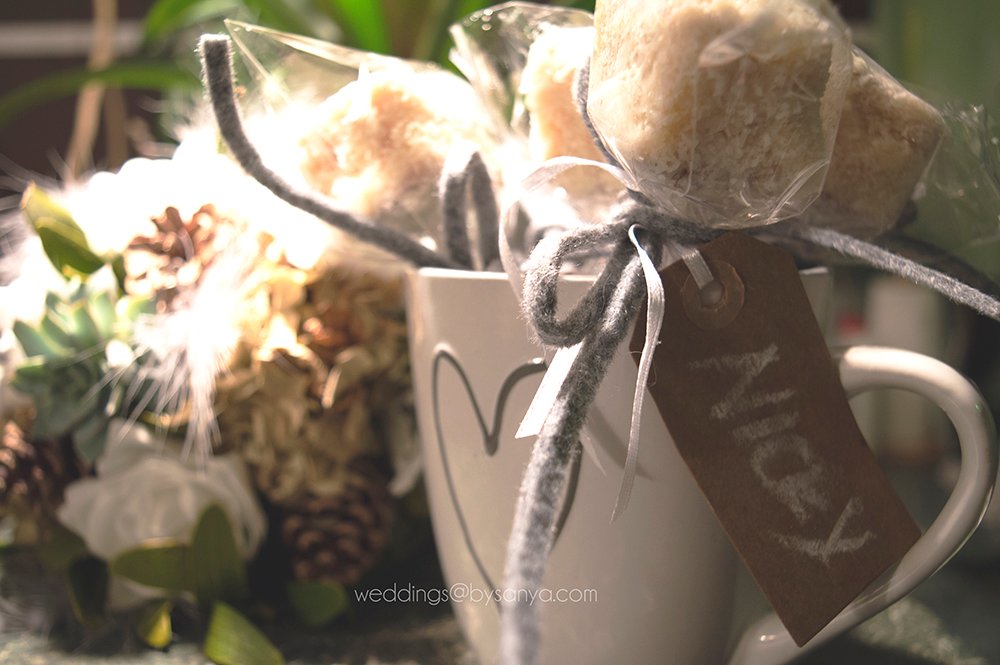 Photos by WBS team
For the full credentials please see our post about this Winter styled Shoot
Wedding favours, we used custom made cake pops with white chocolate and coconut topping for each guest but you can also tie a feather for each guest, or add it on top of the box instead of bows for more modern looking favours
Get inspired by these lovely gifts from Lia Griffith
Use dream catchers to fill your empty spaces and give your wedding the cosy feeling.
From Electric Love
More ideas for dreamcatcher wedding from Bridal Musings
Feather name tags:
Photos from FairGoods and alluvial
Include a feather girlanda for more bohemian themed weddings, like these.
From A Bubbly Life
Check all the photos from this wedding at 100 Layer Cake
Read this step by step tutorial on how to create gold and glitter dipped feather garlands from Michelle of Michelle, Ryan and Ellie Mae
Feathers for decoration with balloons tutorial from Frankie Magazine
Dont miss this real wedding from Borrowed and Blue and get ideas for Menu holder feather decoration
We hope our post will inspire you to create the wedding of your dreams!
~ {Diamonds and Kisses} from WBS