The season for weddings has started and where better than Greece, to have your Greek blue inspired wedding. Golden beaches, crystal waters, clear blue sky and those little white houses in the distance. We could find different shades of blue almost anywhere we looked these days. But as you may know, Kyklades or Greek islands are especially famous for their white houses with intense blue colors. Islands like Paros, Naxos, Santorini, Mykonos and many others are known for the narrow streets, white stone houses with blue doors and window frames and lets not forget that blue cloudless summer sky. In fact, even inside most hotels or homes, you will find this famous color combination.
We went hunting for blue-colored inspirations all over Greece and here is what we came up with.
Island Inspirations
We would like to share with you some of our photos, made while walking carelessly down the small city alleys of Paros and Mykonos, while relaxing on the beaches and closely observing the culture of these islands. Don't forget to save the color charts we prepared for your Pinterest boards!
White & Blue Mykonos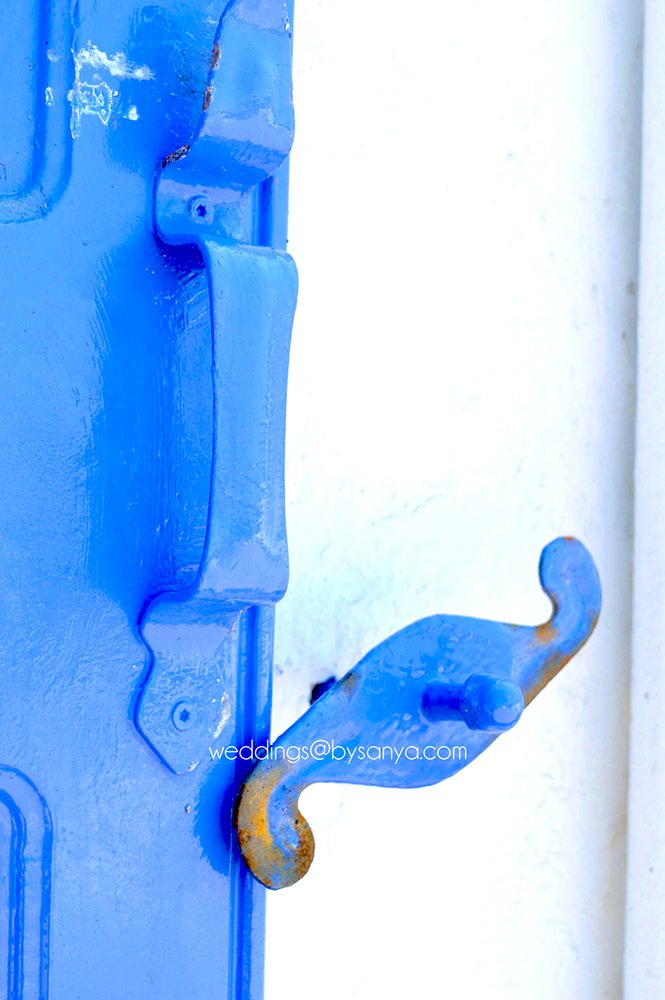 Photos by WBS Team
Blue & Nude/Beige Paros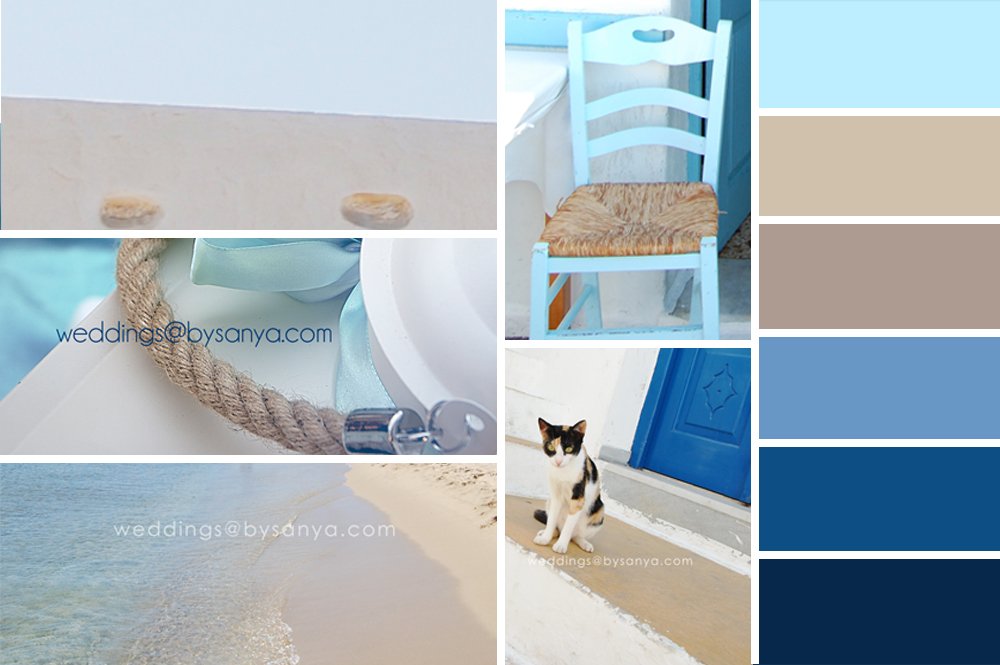 Photos by WBS Team
Athens city Inspirations
Walking around Athens, every shop has something to offer, but what stayed in our memories were the blue and white color combinations that seemed to be around every corner. This summer, also major stores like Zara Home are trying to promote bright and vivid blue colors which are currently trending in Greece.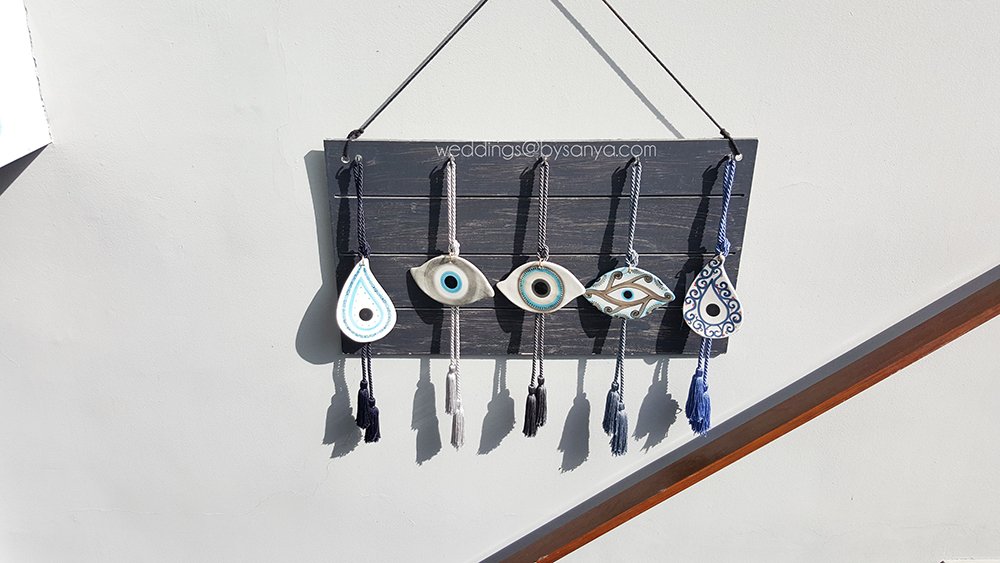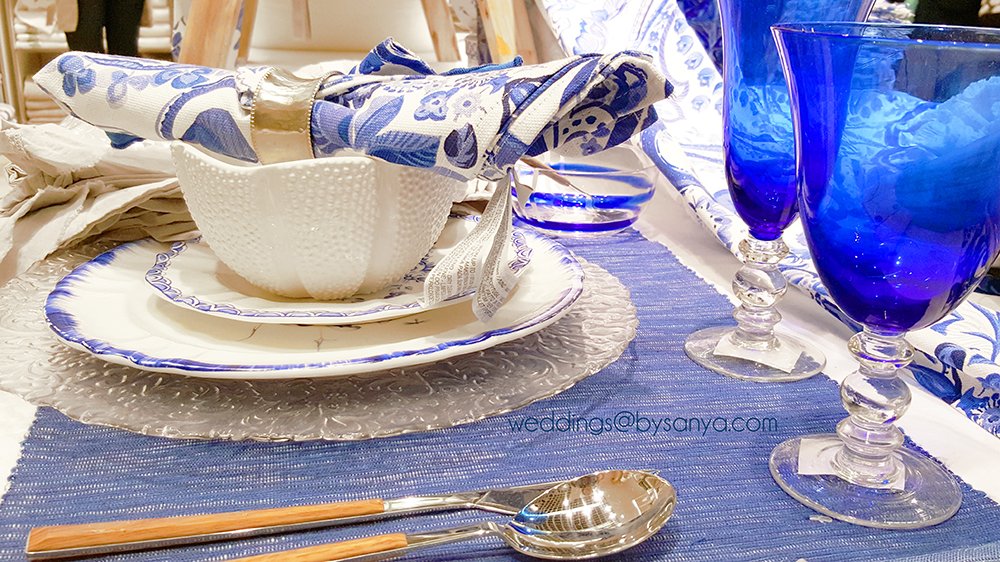 Photos by WBS Team
Our wedding Inspirations
We had the privilege to be part of some amazing weddings and here are few Island Blue inspired photos from those weddings. Each wedding was different with a different theme and style, but every one of them had some shades of blue incorporated. Either that be Blue suit, Blue sky or Blue decoration. Here are some of the photos with blue details or go to our gallery for more photos from each of these weddings.