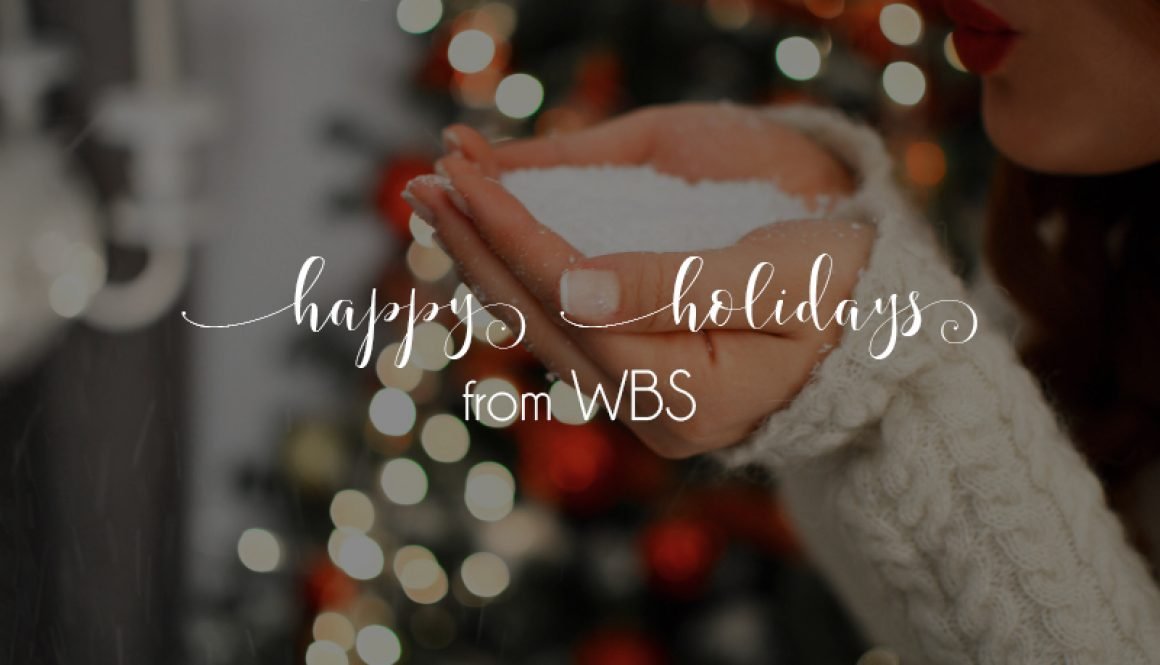 Are you also Crazy for everything Christmas?
Well then, this Christmas decoration inspired shoot is just what you need to get your creativity flowing! If December and Christmas time is your favorite time of the year, you do not want to miss this inspirational shoot. Even, if you are not getting married and you just want to set up a fancy dinner at your house, take a look at this setup and steal these ideas which the team came up with, only for you. Now go ahead and lose yourself in reds, greens, whites and the winter magic of the story.
Our Christmas Story
The idea was to use rich holiday orientated decoration and to incorporate them into the event. In our case, we prepared a styled wedding shoot, but we believe that the theme and the style can actually work with any party or event, as long as it's in December and holiday orientated. We followed the holiday color guidelines to put together the style and theme. We used reds with greens and of course white with hints of gray. The bridal dress was topped with a cozy sweater and faux fur. Bridal bouquet was made with Christmas flower, The Poinsettia, pine and Christmas balls. This red "Flame Leaf" or "Flower of the Holy Night" and the long needle pine was used throughout the set in in every corner and even the centerpiece of the table to create the rich and holiday feeling. The use of lights and lanterns all over the set helped fill the space as well as conjured that festive warm feeling. At the end, we treated ourselves with "melomakarona" traditional Greek cookies with honey and nuts made only in the holiday period.
Read more about Christmas Flowers here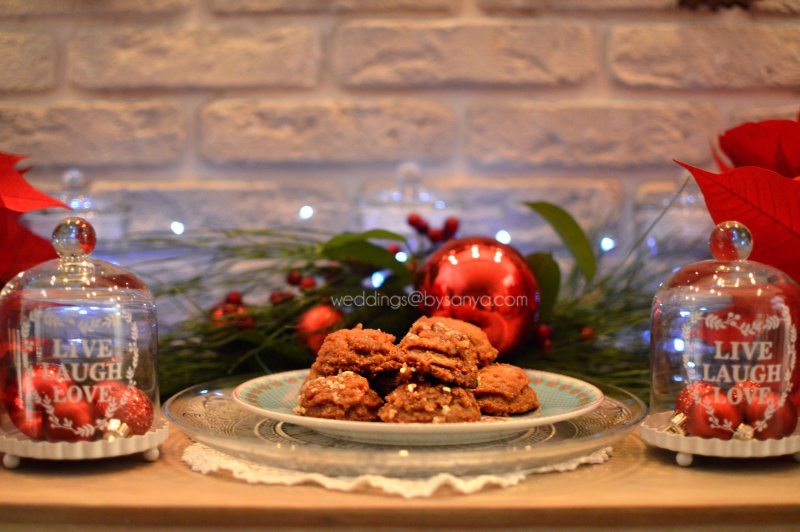 Christmas Tips
Tip 1: If you are planning a wedding in December, consider using snow (fake or real) instead of rice, confetti or rose petals. Or make a romantic photoshoot with your partner while snow is falling on you. Use that moment to truly and totally give yourselves to each other. Trust us, snow makes everything more romantic.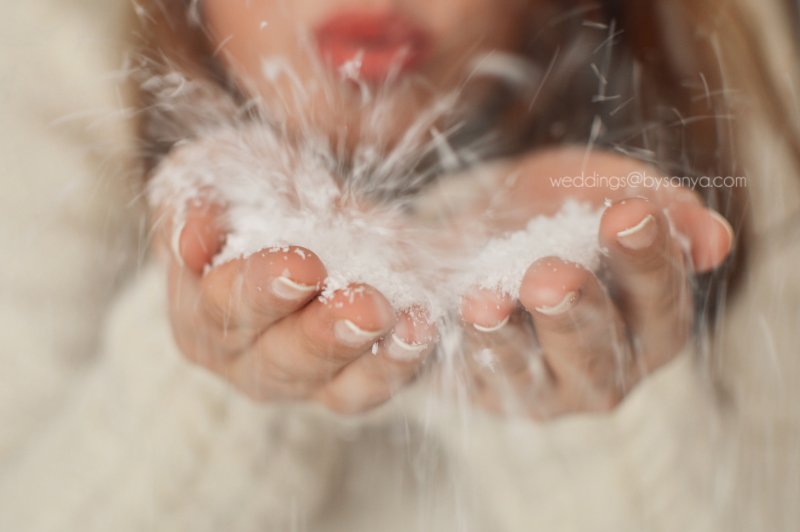 Tip 2: Don't forget to make a playlist with all of your favorite Christmas songs to play in the background!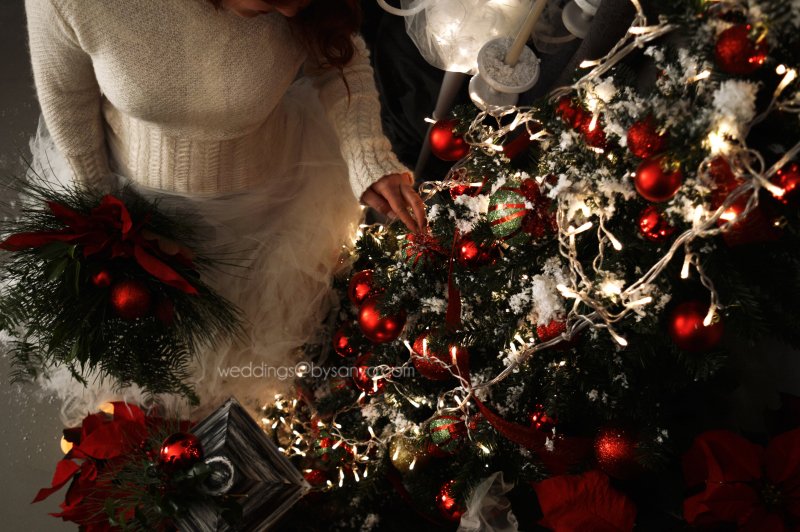 Tip 3: Everything is better with some fake snow! No matter the style of your tree, add fake snow to it and wrap it with a thick ribbon. This will make your Christmas tree look richer and abundant.
The Photo Editorial:
Ravija Moja Poroka in Weddings By Sanya članek v Slovenskem jeziku
Weddings Abroad Guide featured our article on their site!
Frozen {Diamonds} and {Kisses} from WBS